Wind Turbine Blade Prepreg Defect Inspection
Ultran analyzed several samples of wind turbine blade prepreg for Tecsis Corporation (manufactured by Gurit).  Samples provided included a number of different defects including the following:
dry fibers
wave defects
fuzzball defects
fiber distortion
All marked defects were clearly visible using Ultran's non-contact ultrasound technology.
The NCU systems produced by Ultran can be directly applied to in-process quality control to identify defects either during prepreg production or prior to layup during wind turbine blade production.
Sample 1 C-Scan – Marked Fiber Distortion (backing on both sides)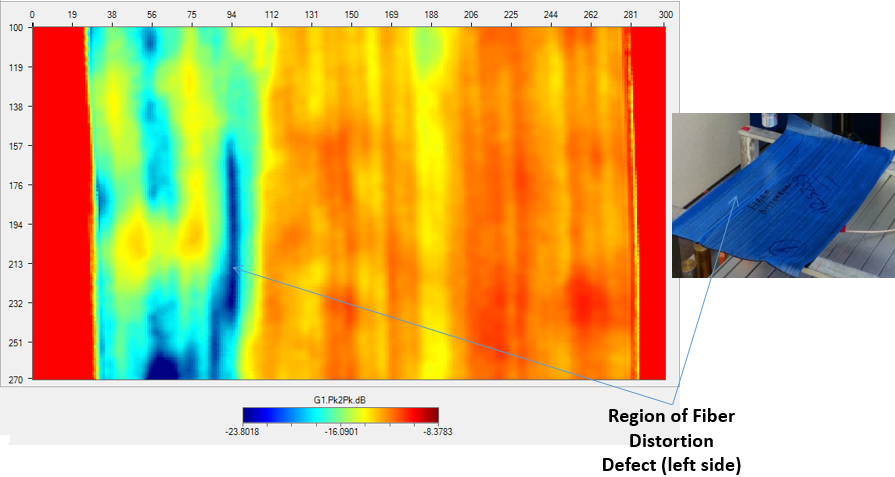 Sample 2 C-Scan – Marked Wave Defect (backing on bottom only)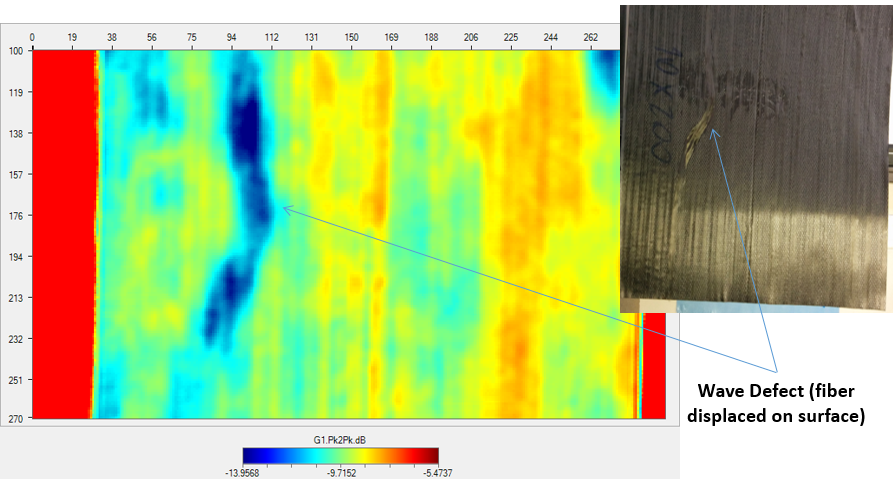 Sample 3 C-Scan – Marked Fuzz Ball (backing on bottom only)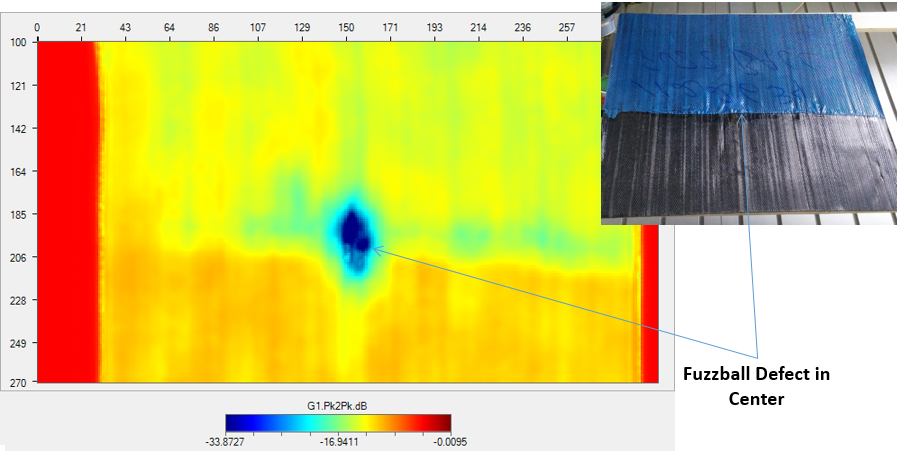 Sample 4 C-Scan – Marked Dry Tow Area Seca (backing on both sides)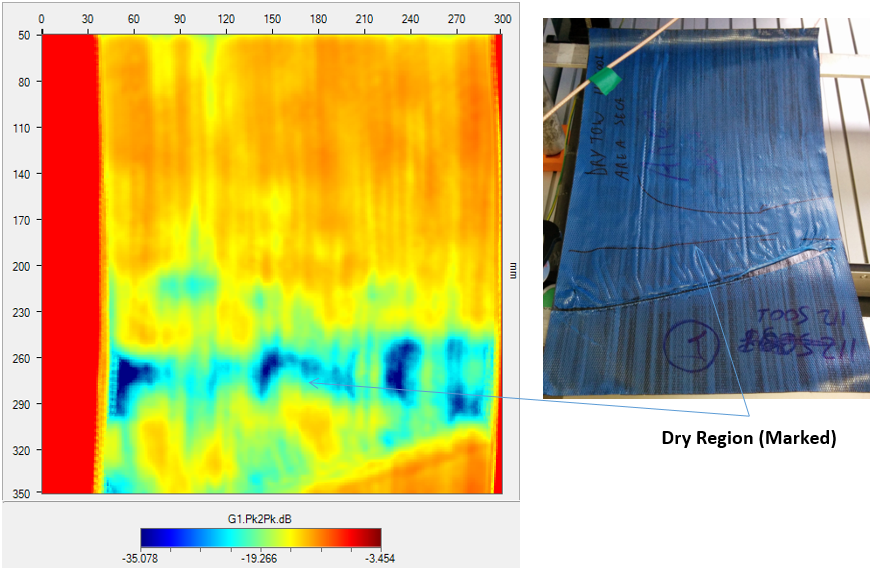 Sample 5 C-Scan – (backing on both sides)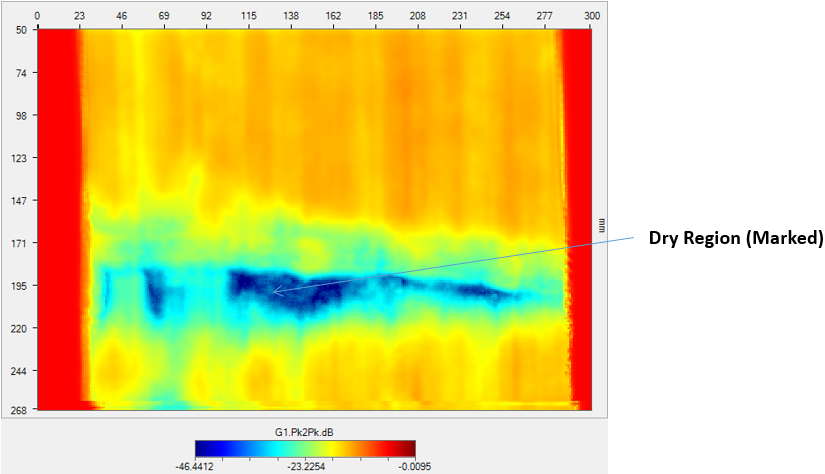 Sample 6 C-Scan – Marked Fuzz Ball (backing on bottom only)