Inspection of Prismatic Lithium Ion Batteries for Consumer Electronics
Ultran has performed extensive analysis on prismatic lithium ion battery cells for a number of industries, including consumer electronics.
Analysis was conducted on battery cells with different levels of certain properties, including:
The distribution of electrolytes
Charge level
Gas Voids
Ultran's non-contact ultrasound technology is shown to detect variations in each of the above conditions.
Focused transducers demonstrate the capability to measure localized variations in high resolution.
High frequency analysis depicts minute property variations.
Battery samples provided by LG Chemical, Samsung SDI, and other sources
Prismatic Battery Cells Provided by LG Chemical
Variations possibly due to charge level differences between samples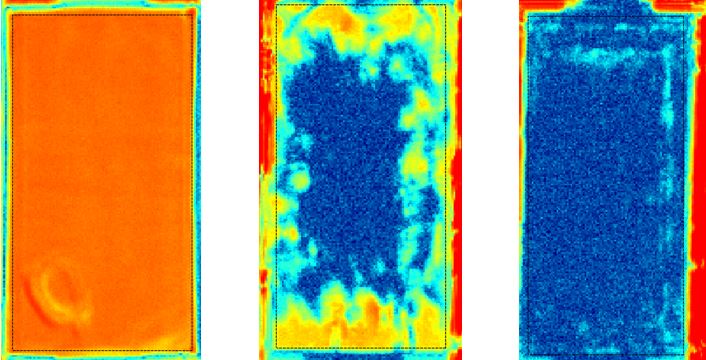 Battery Cell with Known Regions of Electrolyte Non-Uniformity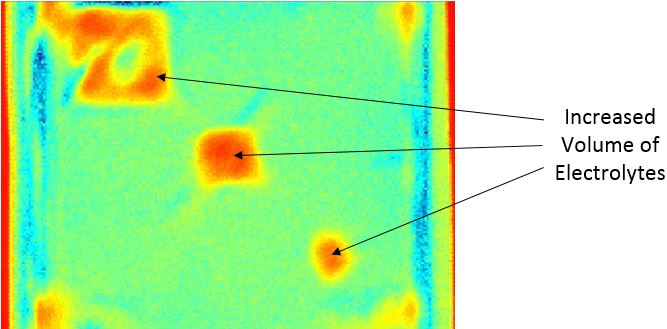 Prismatic Battery Cells Provided by Samsung SDI
Variations likely due to Gas Voids (blue) and electrolyte distribution (red/yellow)