Industrial Glass Fiber Reinforced Polymer (GFRP)
Ultran has conducted extensive non-contact ultrasonic analysis on industrial-grade glass fiber reinforced polymer (GFRP) products.
Analysis performed on material produced by Owens Corning exhibits detection of voids, porosity, cracks, and delamination.
Focused NCU transducers were capable of detecting small cracks and localized defects.
Large planar transducers measured changes in bulk properties, such as porosity.
Defective Sample Imaged at 1 MHz
Sample Provided by Owens Corning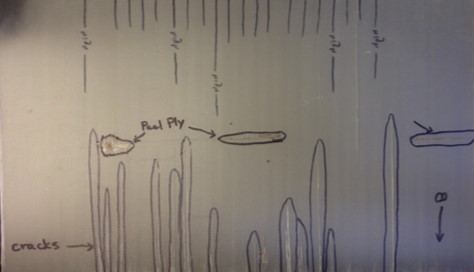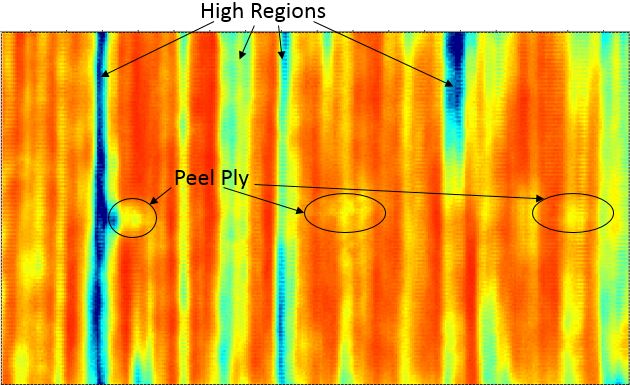 Defective Sample Imaged at 1 MHz
Sample Provided by Owens Corning